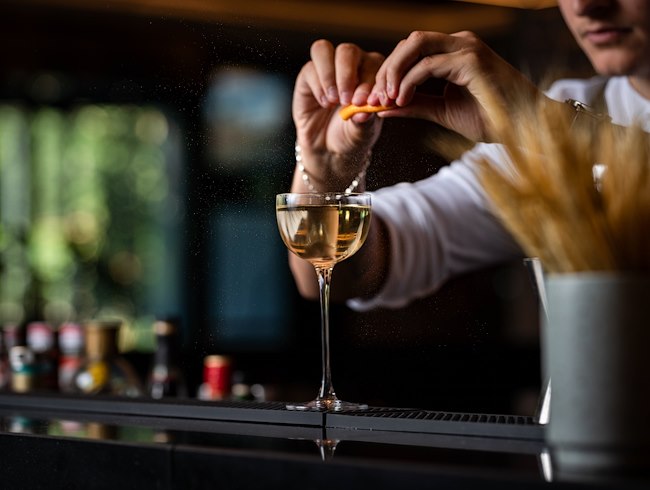 A tasteful experience
The cocktail bar is a place to relax and unwind with friends over refreshing drinks. Through the open bar, mixologists can be observed during the preparation of exquisite drinks, to live a true cocktail experience. With a no waste policy, the passionate and talented mixologists' team is focusing on bringing out the best of local ingredients to create the different innovative mixes and flavors.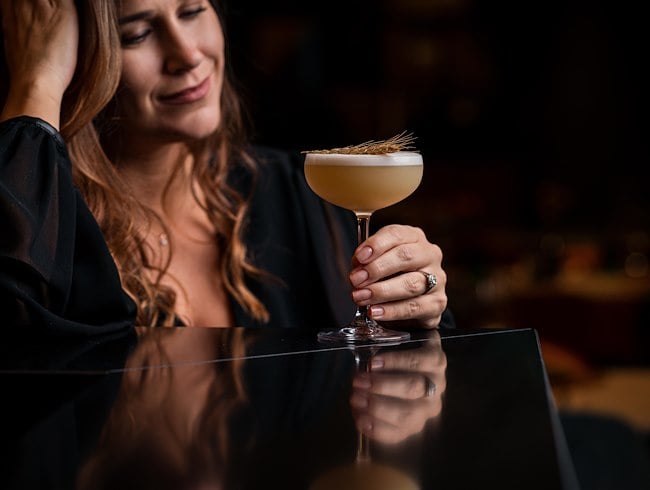 Cocktails crafted with brilliance
Fashioned using ingredients sourced from the property's roof garden, cocktails and macerations are created by skilled mixologists in the open bar. Designed as a social gathering place, guests can watch as drinks are expertly prepared with homemade syrups, herbs and fresh fruit juices. With international expertise at play, expect to taste some excitingly original flavors.